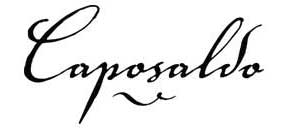 Caposaldo is named in memory of the Roman Empire's most famour racing horse. Competing for an astounding 24 years and winning 1,500 of his over 4,000 races, the horse gained the favor of Emperor Nero, who anointed the horse "Caposaldo" and immortalized him in the form of a brooch for his love, Sabina. This is the image you see today on the Caposaldo wine label.
This wonderful Pinot Grigio is produced from vineyards located in the southwestern part of the Veneto in Northeast Italy.
The wine is a light straw yellow color offering a bouquet of delicate white fruit and apple. The flavor is highlighted by notes of acacia blossoms and almonds. The wine is well-balanced, crisp with bright acidity and clean, fresh finish.
This was a recommendation from our local wine store owner and we are extremely pleased that we took his advice. The wine was a delight and paired beautifully with the freshly caught fish we were preparing. I have gone back and purchased several additional bottles of this wine for later ocassions. At a price point below ten dollars, you can't find a better example of this variety at twice the money.
Caposaldo, Taste the Legend.